Shawn Johnson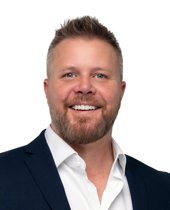 324 Duchess Street, Saskatoon, SK, S7K 0R1
His Mission
To ensure an enjoyable, seamless transaction while buying or selling your home. Shawn does this by educating his customers on the best options for them in the real estate market. Creating a plan that works for them, and their unique situation, for today... and in the future. Shawn has made it his mission to guide his clients through the process rather than take them through a process.
History

Growing up in Prince Albert and having lived in Saskatoon since 1998, Shawn has always worked in a Service type environment. Having worked in the Hospitality industry for several years and in Real estate for over a decade now, he strives to make service a major factor in helping people Buy or Sell homes.
Over the last decade, he has helped hundreds of SK families move in and out of their dream homes. His service background has helped him negotiate and structure deals that have ensured his clients stress free transactions. All this while still making sure all the heavy lifting is done by him so clients can enjoy the process of buying or selling their homes.